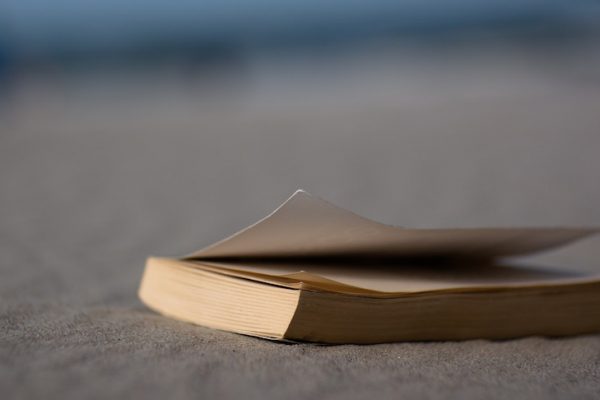 Devin
5.Their Eyes Were Watching God: It's hard to beat Moby Dick for best opening line in a book, but Zora Neale Hurston accomplishes just that. And she also brings to life, in Janie Crawford, one of my all-time favorite characters.
4. A Grief Observed: It's hard to pick just one non-fiction book by C.S. Lewis that I love, so I'm going with the one I've read most recently. This book manages to be both incredibly heartbreaking and filled with hope at the same time.
3. Horton Hatches the Egg: There is nothing I have loved reading to my girls more than Dr. Seuss books. And c'mon, how can your heart not jump for joy when what hatches is an elephant bird?
2. Cannery Row: I liked, but didn't love, East of Eden, and I really didn't care for The Grapes of Wrath, but I believe in Cannery Row, Steinbeck has written his masterpiece.
1. To Kill a Mockingbird: I can't explain to you, from a literary point of view, why I love this book — I just do. I love the story, I love the way Harper Lee writes, and of course, I love Atticus Finch. I just love everything about this book.
Angie
5. The Help: I really enjoyed this book. It's such a good story, and loved each of the characters. It leaves you wanting to know what the women end up doing with their lives.
4. Good Night Moon: This will always be one of my favorite books because it's one I read to my boys nearly every night when they were younger.
3. Orange is the New Black: This is a true story about a woman's 13-month stay in prison. It's a lot different than the Netflix series but that's what I liked about it.
2. The Kite Runner: I couldn't put this book down when I read it years ago. It's an unforgettable story of human resiliency.
1. The Art of Racing in the Rain: What an incredible story about the love & loyalty of family from a dog's perspective! There is something wonderful about the bond between our four-legged family members and this book is a great reminder of that.